"Creative Innovations. Delicious Solutions."
"Creative Innovations.

Delicious Solutions."
Delivering people, a new taste and beauty,
Vivo helps artisans shape their thoughts and ideas.
Together with our customers, through "Creative Innovations",
Vivo will realize solutions with wonders.

Vivo is the Bakery and Confectionery Ingredients brand of Fuji Oil Asia. Fuji Oil Asia sells oil and fats, bakery and confectionery ingredients produced by the Fuji Oil Group, focusing on Asian and Oceanic markets. We support our customers' needs across these regions by making use of our network in Singapore, Malaysia, Thailand, Indonesia and the Philippines to offer a wide array of product.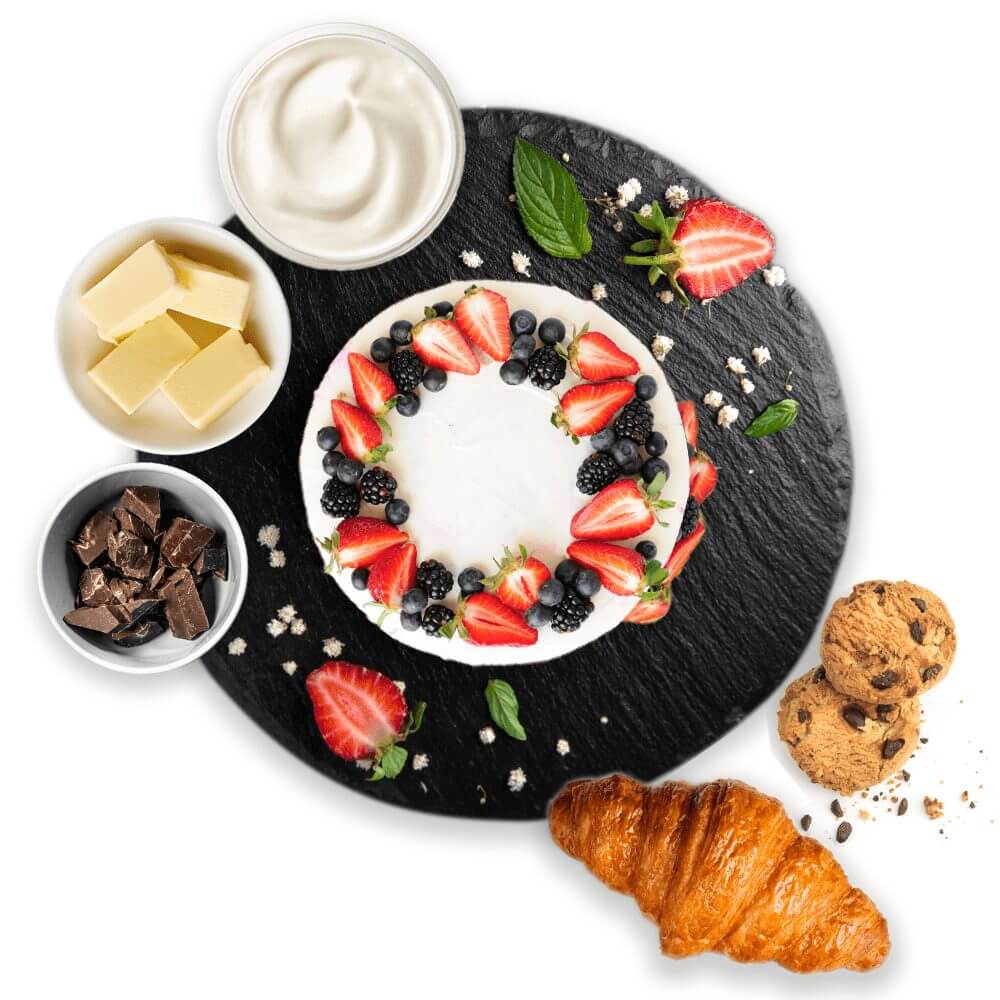 We make it our mission to connect technologies of Fuji Oil Group to the customers' needs.
Using our unique emulsification and fermentation technologies, Vivo offers margarines for rich flavouring, a range of creams with excellent characteristics, dessert ingredients that create genuine flavours, and other products that are indispensable for confectionery and baking applications. We aim to be the best partner of our customer, leading them to "Delicious Solutions" by working together and providing "Creative Innovations".