Working together to provide solutions
To be a solution-oriented partner for our customers, we aim to work together with customers to solve problems and create products that would match their needs, so as to create new values.
FUJISUNNY PLAZA where we collaborate with customers
Our application centre FUJISUNNY PLAZA in Singapore, Thailand, China and Japan serves as the place for creating new products and new menus by utilizing the latest information, know-hows, and technologies through close communications with customers. Here we give presentation and demonstration, perform continuous trial for the generation of new products and new applications which meets market needs.
We present great ideas to our customers, as well as the consumers beyond them. Our development professionals make proposals exploring the potential needs that are yet to be recognized and assisting them in creating new values.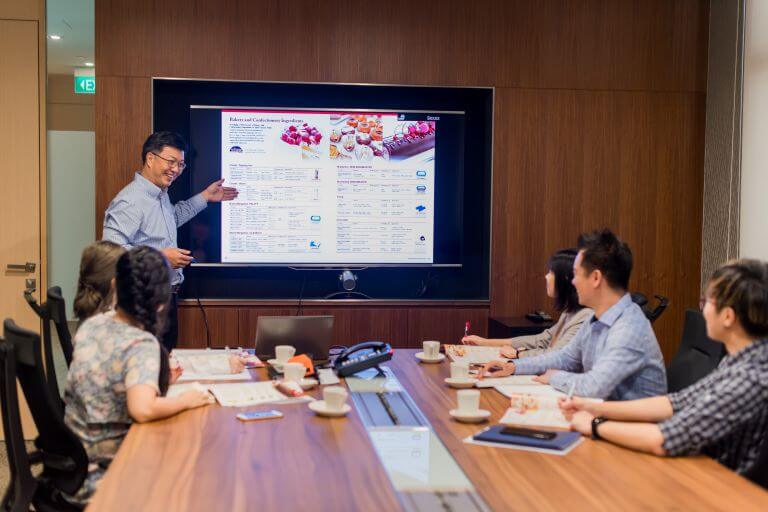 In-house chefs provide not only proposals for new confectionery and baking products but also embedding the market trends, software recommendations, new information, technology and know-how unique to Fuji Oil Asia.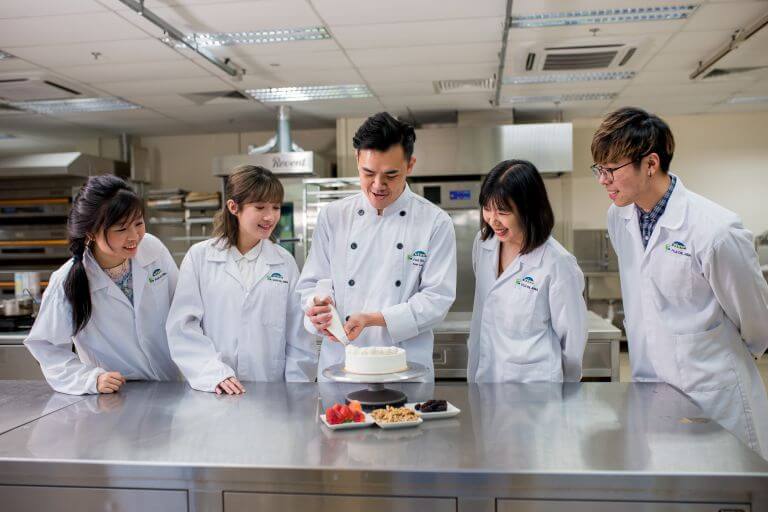 Working closely with customers to understand and jointly consider their needs, we put effort on new product development. We generate new products by giving shape to ideas born of our own cogitation as well as the needs of the customer, and by performing continuous trial.