Brioche Loaf
Dough
| | |
| --- | --- |
| | Baker's % |
| Bread Flour | 100 |
| Instant Dry Yeast | 3 |
| Bread Improver | 1.5 |
| Sugar | 18 |
| Salt | 2.5 |
| Pate Fermentee | 10 |
| Whole Egg | 60 |
| PALFFY 780 LTU | 55 |
Topping
Method
| | |
| --- | --- |
| Mixing Time | L4′ M3′ ↓ L3′ M4′ |
| Dough Temperature | 25 °C |
| Fermentation Time | 30 minutes |
| Dividing | 300g |
| Bench Time | 15 minutes |
| Make form | Refer below |
| Final Proofing Time | 75 minutes |
| Proofing Condition | 35°C/80% |
| Baking Temperature | 170°C / Rotating Oven |
| Baking Time | 25 minutes |

*The arrow shows timing to add margarine.
Make form
Make form the dough into long shape around 20cm.
Place into a sprayed mould. Mould dimension : 21cm X 11cm X 12cm(H).
Once proof, egg wash the surface then use a scissors & cut straight in the middle.

After cut, sprinkle Pearl Sugar on top then bake.

After baked, immediately remove from mould & leave it to cool down.

After cooled down, you may use as a whole or slices.
Product Used for This Recipe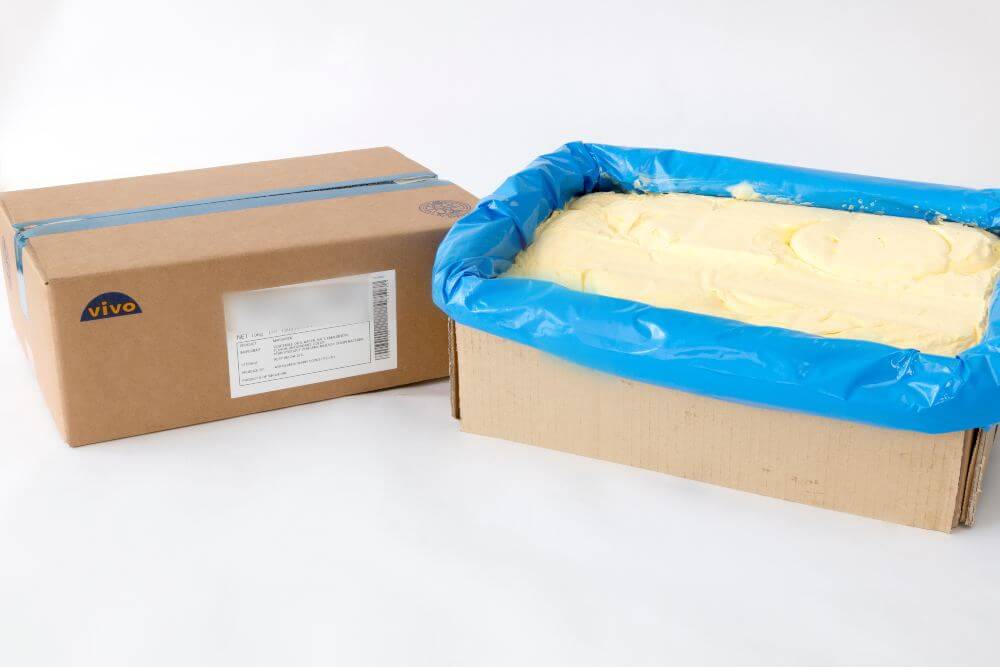 PALFFY 780LTU
Compound margarine with rich buttery taste which melts in your mouth with high overrun.
Packing: 15kg
Storage: 3℃-7℃
Shelf Life: 240days

Contact Us for More Information