Chocolate Yokan
Ingredients
Process
Melt DARK COMPOUND CHOCOLATE in the pot.
Add water, agar and sugar and cook until boiled.
Add red bean paste and blend until smooth.
Pour them into 10×10 inch mould until set.
Assemble
Cut it into rectangle shapes and decorate.
It is ready to be served.
Products Used for This Recipe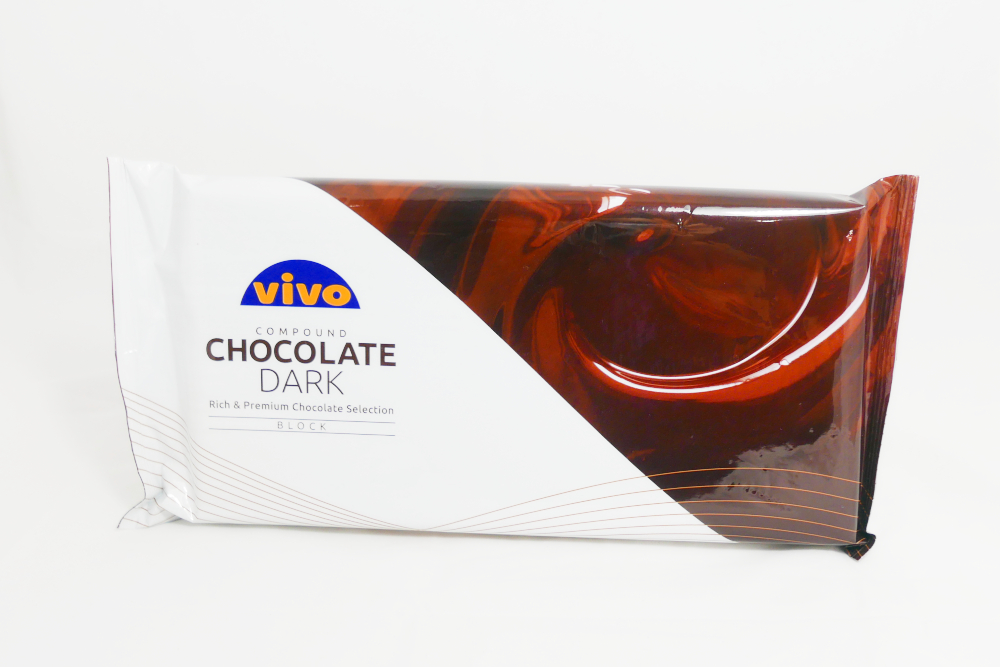 DARK COMPOUND CHOCOLATE
Easy-to-handle compound chocolate without the need for any tempering.
Its characteristic fresh aroma is suited for a variety of applications.
Packing: 1kg*10(block)
Storage: 20-24℃
Shelf Life: 480days(16months)

Contact Us for More Information