Croissant
Dough
| | |
| --- | --- |
| | Baker's % |
| Bread Flour | 90 |
| Cake Flour | 10 |
| Instant Dry Yeast | 2 |
| Bread Improver | 0.1 |
| Sugar | 12 |
| Salt | 1.6 |
| Skim Milk Powder | 2 |
| Egg | 10 |
| PALFFY 780LTU | 8 |
| Water | 48 |
Method
Mixing Time

(Fat)↓L5′ M1′
Dough Temperature
26℃
Fermentation Time
30 min
Fermentation Room
27℃/70%
Dividing
1800g
Retard Time
-5℃ overnight
1st Folding
Three fold ×2 times
2nd Retard Time
2-4 hours
2nd Folding
Three fold × 1 time
3rd Retard Time
60 min
Final Layer
27 layers
Make Form
Refer Below
Final Proofing Time
60 min
Final Proofing Temperature
35℃/80%
Baking Temperature
180℃ (Up)
170℃ (Down)
Baking Time
18 minutes

*The arrow shows timing to add margarine.
Roll In
Make Form & Baking
Sheet the dough to thickness 4mm.
Cut the dough into isosceles triangle : 100mm(W) ×210mm(L) ×4mm(H)
Roll the dough from the edge.
Take final proofing for 60min at 35℃/80%
Brush the surface of the dough with egg.
Bake it for 18min at 180℃/170℃.
Products Used for This Recipe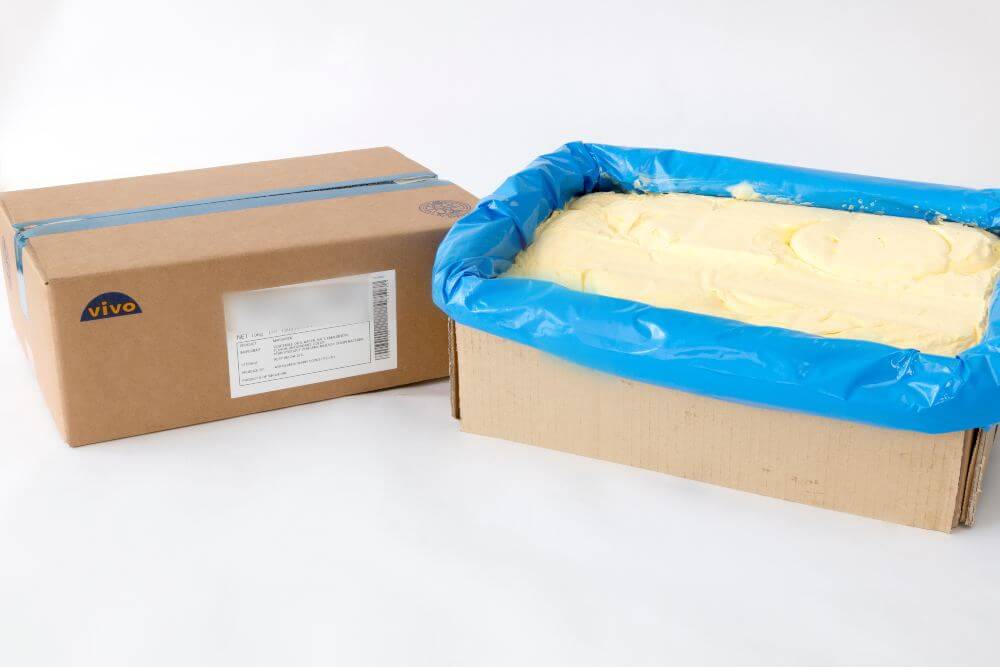 PALFFY 780LTU
Compound margarine with rich buttery taste which melts in your mouth with high overrun.
Packing: 15kg
Storage: 3℃-7℃
Shelf Life: 240days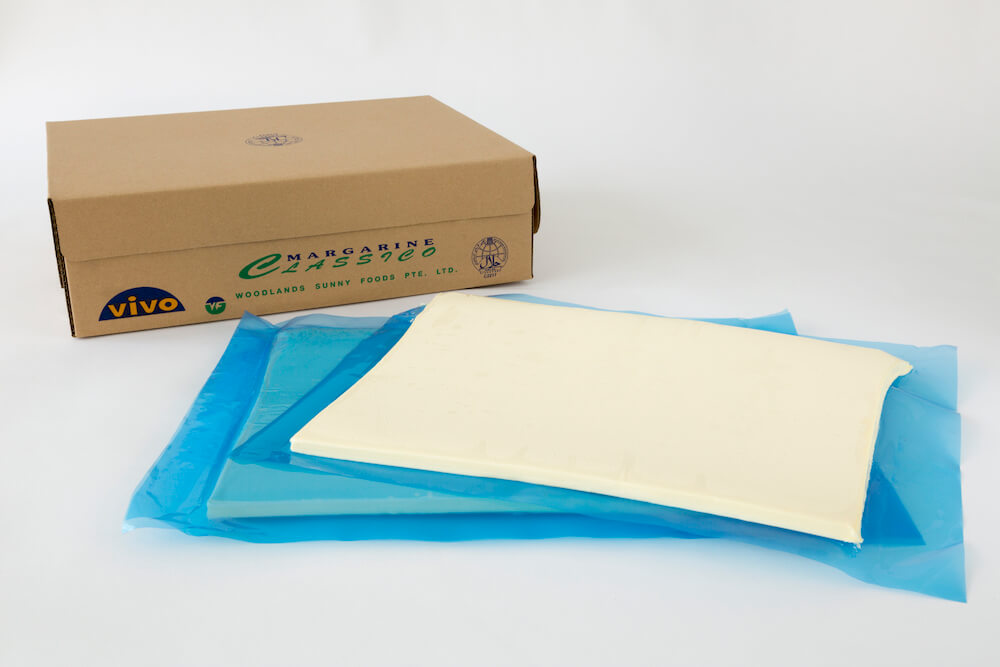 CLASSICO 760LT
Cost-effective compound margarine with good workability with buttery taste.
Packing: 1kg*10
Storage: 3℃ – 7℃
Shelf Life: 240days

Contact Us for More Information