Danish Bread
Dough
| | |
| --- | --- |
| | Baker's % |
| Bread Flour | 100 |
| Instant Dry Yeast | 2 |
| Bread Improver | 0.1 |
| Sugar | 12 |
| Salt | 1.8 |
| Skim Milk | 2 |
| Egg | 10 |
| PALFFY LACTIS 10 | 10 |
| Water | 45 |
Method
Mixing Time

L4′ (Fat)↓L4′ M2′
Dough Temperature
24℃
Fermentation Time
60 min
Fermentation Room
27℃/75%
Dividing
1830g
Retard Time
-5℃ overnight
1st Folding
Single fold ×2 times
2nd Retard Time
90 min
2nd Folding
Single fold × 1 time, 2 fold x 1 time
3rd Retard Time
Overnight
Final Layer
54 layers
Make Form
Refer Below
Final Proofing Time
75 min
Final Proofing Temperature
35℃/80%
Baking Temperature
190℃ (Up)
190℃ (Down)
Baking Time
45 min

*The arrow shows timing to add margarine.
Roll In
Make Form & Baking
Sheet the dough to length 400mm, thickness 12mm.
Cut the dough into width 50mm(250g).
Twist the 3 doughs(total 750g).
Put it into the baking mould.
Take final proofing for 75 min at 35℃/85%
Bake it for 45min at 190℃/190℃.
Products Used for This Recipe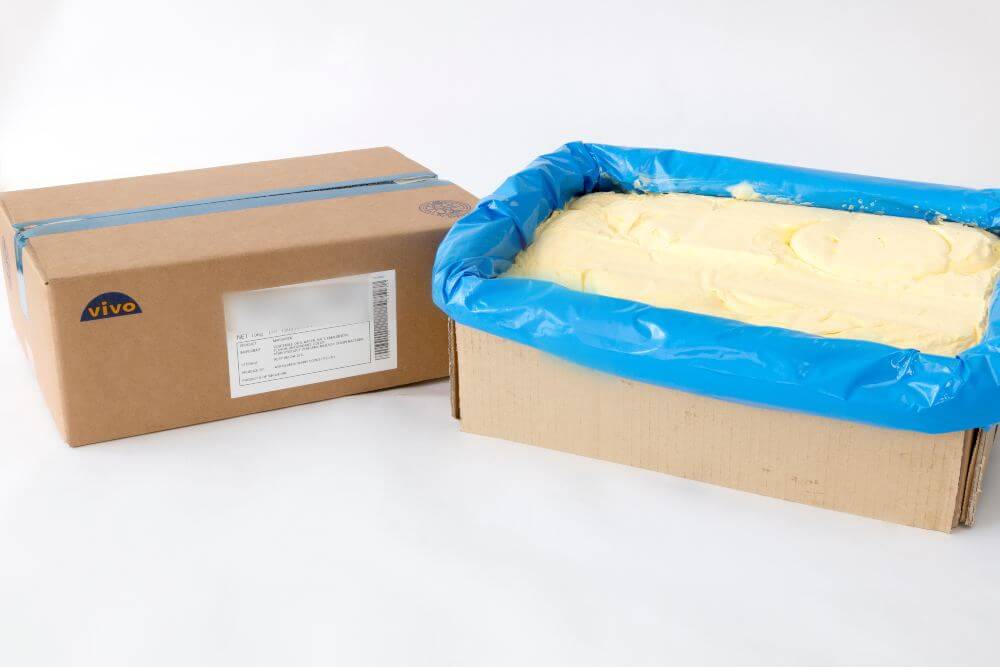 PALFFY LACTIS 10
All-purpose compound margarine made with naturally fermented buttery flavor.
Packing: 15kg
Storage: 3℃-7℃
Shelf Life: 240days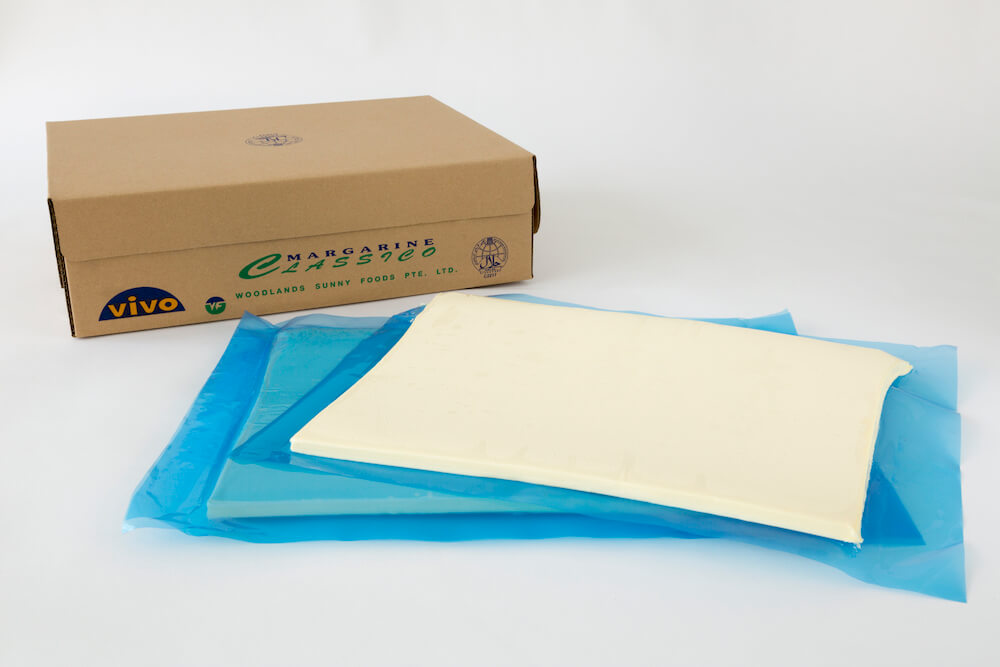 CLASSICO MILK
Condensed milk added sheet margarine which provides natural sweet milky flavour for Danish pastries and confectionaries.
Packing: 1kg*10
Storage: 3℃-7℃
Shelf Life: 365days

Contact Us for More Information