Fresh Mango Milk
Ingredients
Mango Filling
Mango Cream Topping
Drink
Process
Cut fresh mangoes into small pieces.
Add sugar and mix.
Put it in the chiller for 1-2 hours.
Process
Add mango puree, VIVO CAFÉ TOP and sugar in the blender and mix until it is thick and creamy.
Method
Put mango filling in the bottom of the glass.
Pour VIVO CAFÉ TOP.
Then pour fresh milk.
Put granular ice.
Pour mango cream topping.
Products Used for This Recipe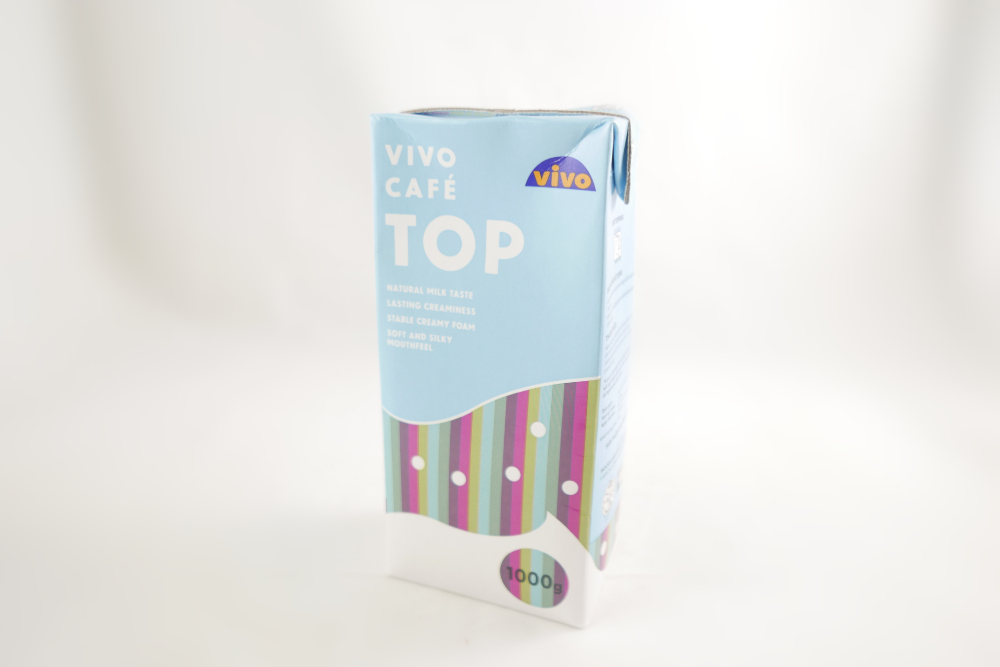 VIVO CAFÉ TOP
Soft mouthfeel whipping cream which enables stable creamy foam on beverage.
Packing: 1,000g*12
Storage: 3℃ – 7℃
Shelf Life: 270days

Contact Us for More Information