Even as travelling the world may be on pause now, that won't stop you from exploring the taste of the world. While Fuji Oil Asia, a world leader in innovative technologies and materials of food products, offers a webinar introducing world's dishes, let's daydream a little bit about your next travel.
Date: 24th September 2020
Time: 1:00 pm – 2:00 pm Singapore time (1 hour)
Target Audience:
Owners and chefs of bakeries, restaurants and cafes
* Kindly note that participation by other companies in the same industry (competitors) may be refused.
Event Information:
In Fuji Oil Asia's very first Webinar, our incredible chefs will demonstrate their valuable skills and helpful tips while introducing pastries and breads from around the world – this time from Europe.
The Applications we would like to demonstrate will be traditional European pastries and breads with our unique customization.
Get ready for the trip to Europe escorted by the selected chefs from Fuji Oil Asia!!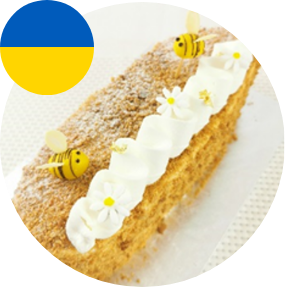 Honey Bee
Medovik
From Ukraine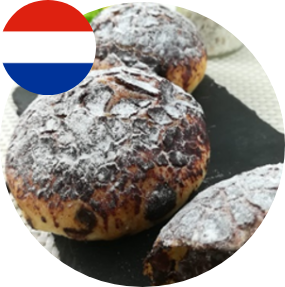 Orange Chocolate
Tigerbrood
From Netherlands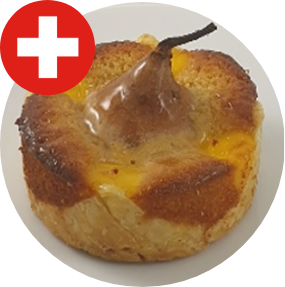 Pear Tart With
Crispy Pie
From Switzerland
Hosted by Hirohisa Fukuda
Hirohisa Fukuda is currently the Manager of Asia R&D Centre Application Development Department. Hirohisa holds a Master Degree on Bioinformatic Engineering from Osaka University. Having a wealth of knowledge on science, he has been supporting and adding values to various bakery business ever since he joined Fuji Oil Japan in 2007.
Chef Tan Wei Hau
Tan is the one of our most exceptionally gifted bakers in Fuji Oil Asia. After finishing course at SHATEC in Singapore, Tan spent time in 5-satr hotels and bakeries, and have experience as a chef for more than 16years. Tan loves to share his knowledge and always inspiring our customers, leading them to create endless baked products.
*By registering for this webinar you are agreeing to our terms (
https://www.vivo.sg/terms/
) and privacy policy (
https://www.vivo.sg/privacy/
).
*By registering for this webinar you agree that we can contact you in relation to the webinar, future updates, and promotional activity.
*Copyrights and other rights pertaining to contents of webinar belong to Fuji Oil Asia.