Bagel
Dough
| | |
| --- | --- |
| | Baker's % |
| Bread Flour | 70 |
| Cake Flour | 30 |
| Instant Dry Yeast | 1.5 |
| Sugar | 7 |
| Salt | 2.5 |
| PALFFY LACTIS 10 | 9 |
| Water | 58 |
Method
| | |
| --- | --- |
| Mixing Time | L3′ M3′↓L3′M4′ |
| Dough Temperature | 25~26℃ |
| Fermentation Time | 60 minutes |
| Fermentation Room | 27℃/70% |
| Dividing (Cut weight) | 100g |
| Bench Time | Overnight |
| Take Out Retard | Roll the dough |
| Leave Room(Rack-Time) | 60 minutes |
| Make Form | Doughnut Shape |
| Proofing Time | 50 minutes |
| Proofing Temperature | 35℃ /80% |
| Baking Temperature | 190℃ |
| Baking Time | 13 minutes |
| Steam | Yes |

*The arrow shows timing to add margarine.
Poaching Liquid
Make Form & Baking
Make the dough into doughnut shape.
Take final proofing 50 minutes.
Boil the dough into poaching liquid. (20sec/ one side)
Bake the dough with steam at 190℃ for 13 minutes.
Products Used for This Recipe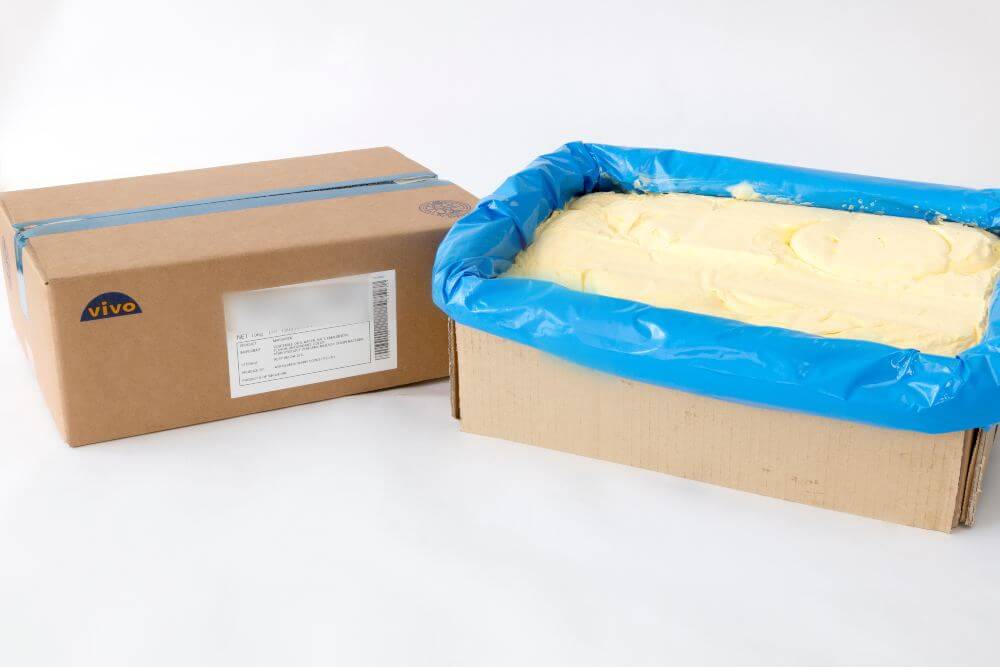 PALFFY LACTIS 10
All-purpose compound margarine made with naturally fermented buttery flavor.
Packing: 15kg
Storage: 3℃ – 7℃
Shelf Life: 240days

Contact Us for More Information