Berry Danish
Dough
| | |
| --- | --- |
| | Baker's % |
| Bread Flour | 90 |
| Cake Flour | 10 |
| Instant Dry Yeast | 2 |
| Bread Improver | 0.1 |
| Sugar | 10 |
| Salt | 1.4 |
| Skim Milk Powder | 3 |
| PALFFY 780LTU | 5 |
| Water | 52 |
Method
Mixing Time

(Fat)↓L5′ M1′
Dough Temperature
26℃
Fermentation Time
30 min
Fermentation Room
27℃/70%
Dividing
1700g
Retard Time
-5℃ overnight
1st Folding
Double fold ×1 time
2nd Retard Time
2-4 hours
2nd Folding
Three fold × 1 time
3rd Retard Time
60 min
Final Layer
12 Layers
Make Form
Refer Below
Final Proofing Time
60 min
Final Proofing Temperature
35℃/80%
Baking Temperature
200℃ (Up)
180℃ (Down)
Baking Time
16 minutes

*The arrow shows timing to add margarine.
Roll In
Topping
| | |
| --- | --- |
| | |
| Strawberry | 2pcs |
| Blueberry | 4pcs |
Make Form & Baking
Sheet the dough to thickness 4mm.
Cut the dough into square : 110mm(W) ×110mm(L) ×4mm(H)
Cut diagonally from the corners to within 1 cm/0.5 inches of the center.
Bring four of the corners into the center to form a windmill.
Take final proofing for 60 min at 35℃/85%.
Brush the surface of the dough with egg.
Bake it for 16min at 200℃/180℃.
Pipe CREAM FILLING CUSTARD at center.
Decorate some fruits on the custard cream.
Products Used for This Recipe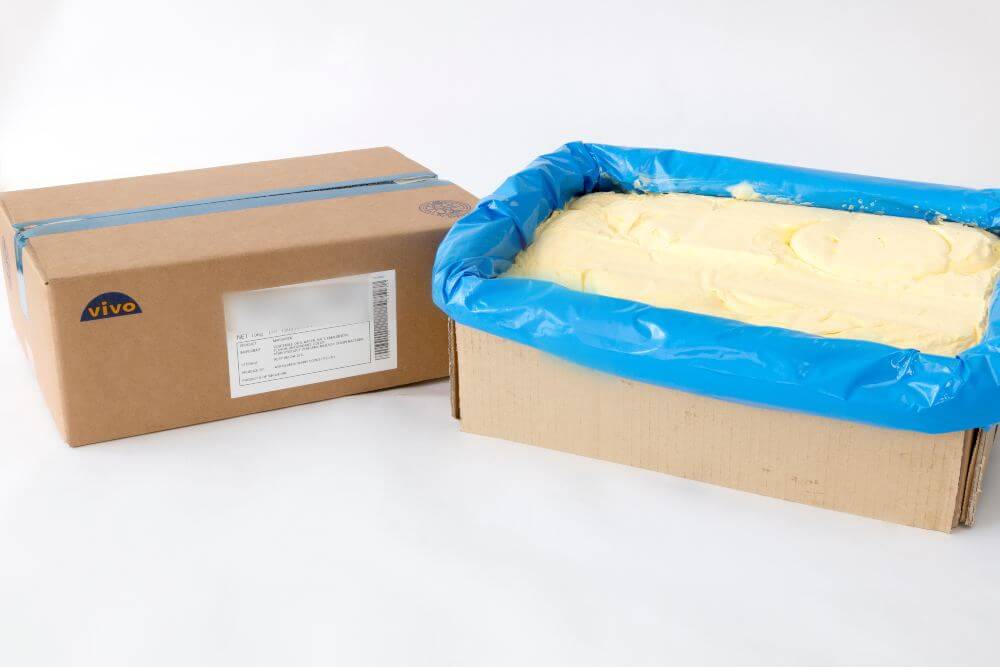 PALFFY 780LTU
Compound margarine with rich buttery taste which melts in your mouth with high overrun.
Packing: 15kg
Storage: 3℃-7℃
Shelf Life: 240days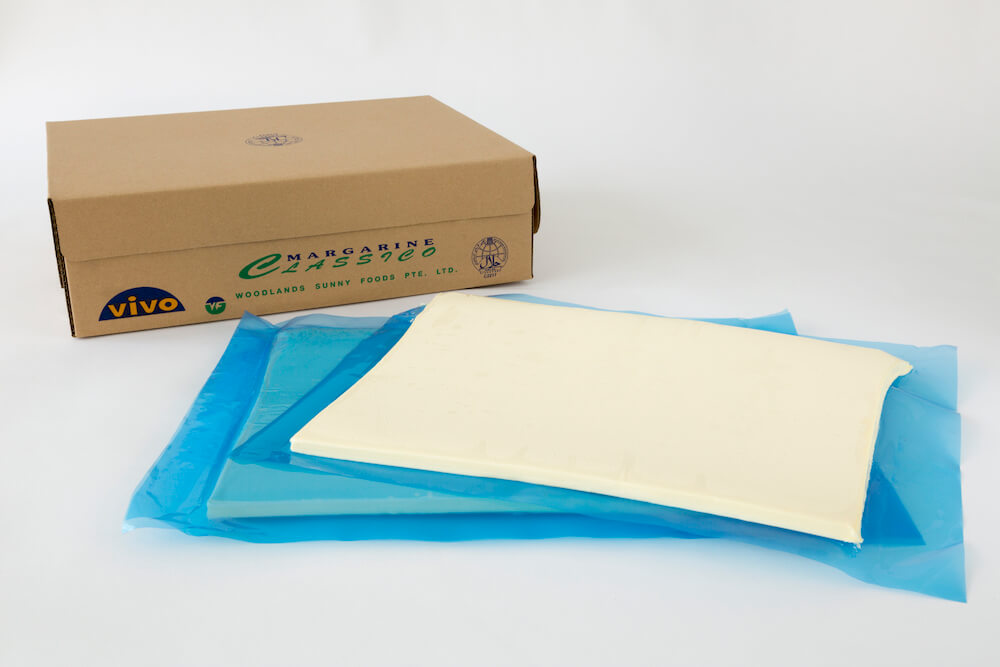 CLASSICO 360LT
High-grade compound margarine with good workability and rich buttery taste.
Packing: 1kg*10
Storage: 3℃ – 7℃
Shelf Life: 240days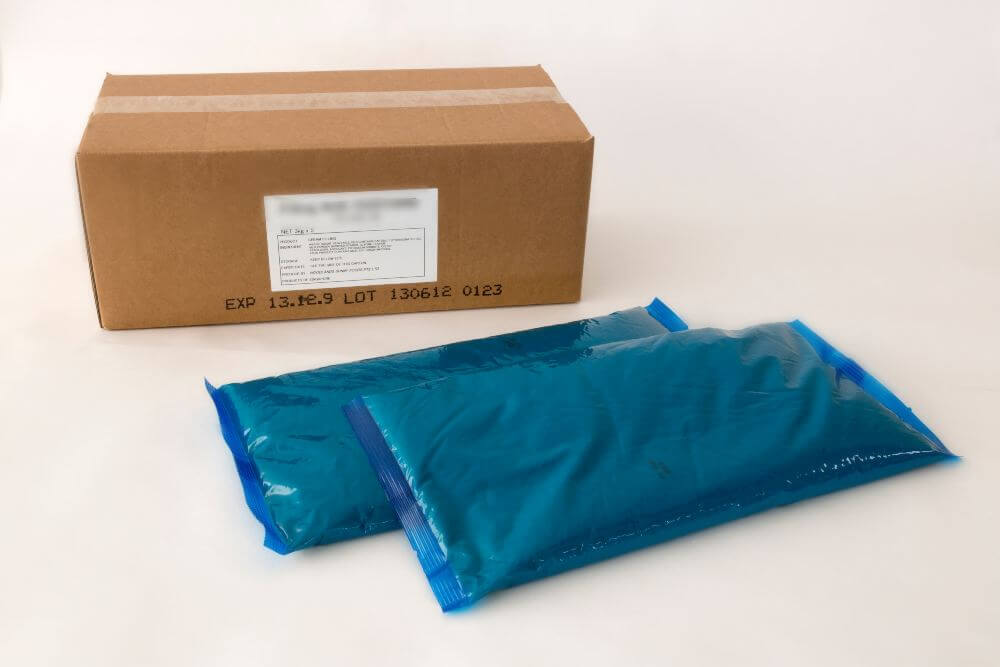 CREAM FILLING CUSTARD
Good bake-stable custard with smooth texture and natural custard taste.
Packing: 1kg*6
Storage: Below -18℃
Shelf Life: 180days

Contact Us for More Information