Chocolate Opera
Almond Jaconde Sponge
| | |
| --- | --- |
| | g |
| Icing Sugar | 200 |
| Cake Flour | 168 |
| Ground Almond | 600 |
| Eggs | 720 |
| PALFFY 790 LTU | 120 |
| Egg White | 516 |
| Sugar | 400 |
Process
Put Icing Sugar, Cake Flour, Ground Almond, Whole Eggs and Melted PALFFY 790 LTU into a bowl and mix them well.
Whip Egg white and sugar to make the meringue, fold in the Whole Egg mixture.
Mix well and pour into 4 baking trays to bake at 165℃ for 12 minutes.
Ganache Filling
Process
Blend them together until smooth.
Coffee Butter Cream
| | |
| --- | --- |
| | g |
| Egg Yolk | 210 |
| Sugar | 225 |
| Water | 70 |
| PALFFY 790LTU | 450 |
| Coffee Powder | 30 |
| Water | 20 |
Process
Whip the egg yolk until fluffy in the mixing bowl.
Cook the sugar and 70g water until 115 degree, pour into the egg yolk to make pâte à bombe.
Slowly put the PALFFY 790 LTU into pate a bombe whip until smooth and fluffy.
Mix Coffee powder and 20g water into coffee extract and mix well with butter cream.
Coffee Syrup
| | |
| --- | --- |
| Water | 150 |
| Sugar | 100 |
| Coffee Powder | 50 |
Process
Put Water, Sugar and Coffee Powder into a pan and boil them.
Chocolate Coating
Assemble
Trim the Almond Jaconde Sponge 19-X13-Inches rectangle.
Spread about 80g of the Ganache Filling evenly over the sponge.
Place another sponge above the Ganache filling and moisten the sponge with coffee syrup.
Spread about 70g of the Coffee Butter Cream evenly over the sponge.
Repeat 2-4 process one more time.
Refrigerate the cake for 1hour before pouring over the Chocolate Glaze.
After pouring over the Chocolate Glaze, refrigerate the cake for 1 hour again.
Using a hot knife to cut the edges of cake and cut the cake rectangle.
Ready to serve.
Products Used for This Recipe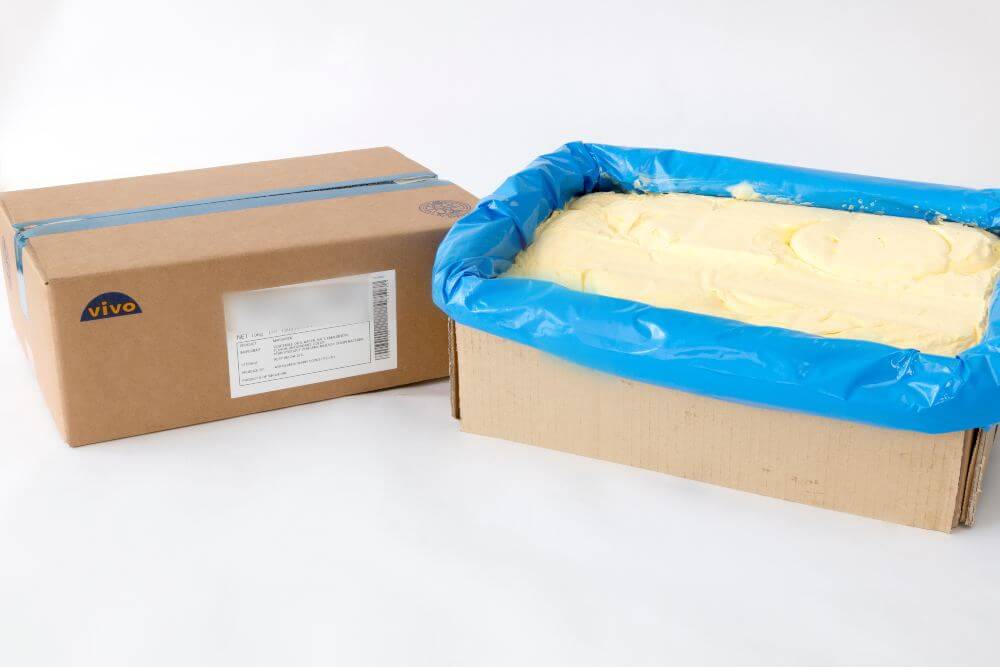 PALFFY790LTU
Compound margarine with rich buttery taste which melts in your mouth with high overrun
Packing: 15kg
Storage: 3℃-7℃
Shelf Life: 240days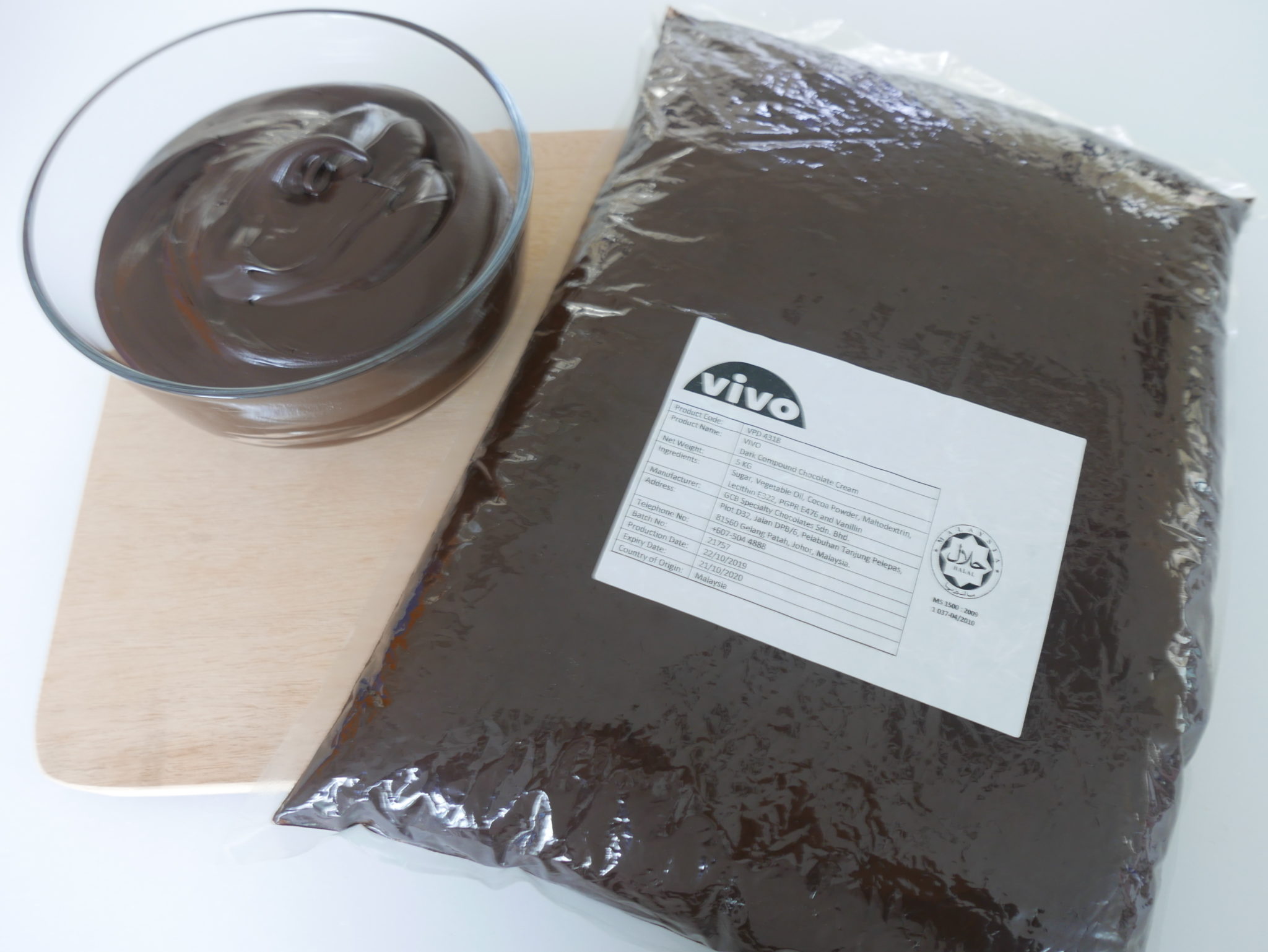 DARK COMPOUND SOFT CHOCOLATE
Easy-to-handle compound chocolate without the need for any tempering.
Packing: 5kg*4
Storage: 20-24℃
Shelf Life: 12months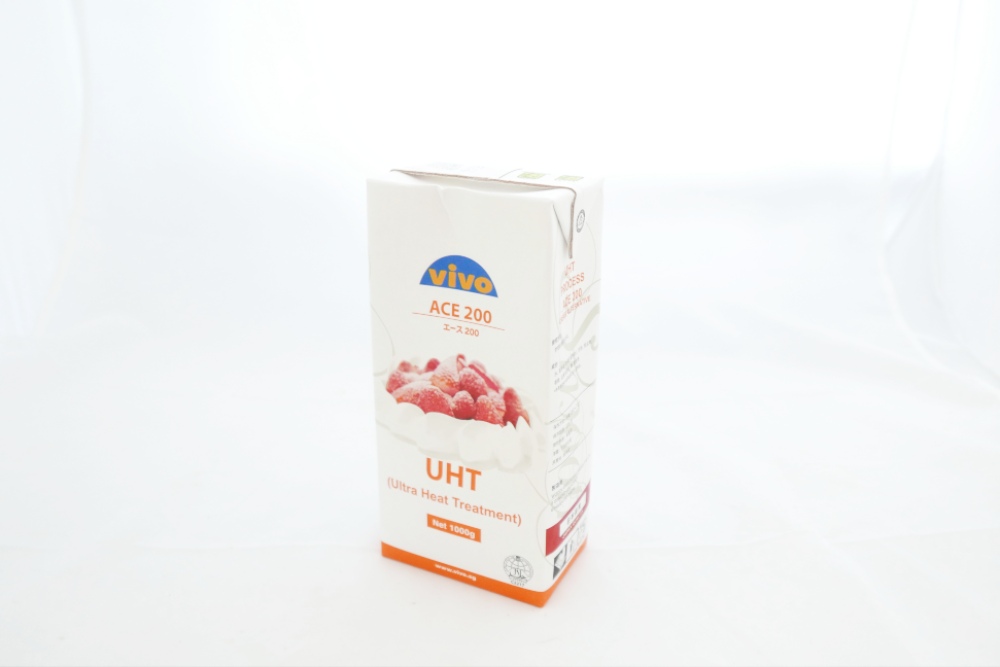 ACE 200
Cost-effective dairy compound whipping cream suitable for simple confectionaries and bakery applications.
Packing: 1000g*12
Storage: 3℃ – 7℃
Shelf Life: 270days

Contact Us for More Information