My Pear-fect Dad
Chocolate Sponge
Process
Melt DARK CHOCOLATE, PALFFY 780LTU and mix well.
In a mixer, whip Egg White and Sugar to make Meringue.
Add all ingredients into Meringue and mix well.
Pour dough into baking tray and smooth the surface.
Bake for 25min at 170℃.
Cut using 7 inches mold.
Chocolate Mousse
Process
Cook PROBEST 33 and water, heat it to 80℃.
Whip Egg Yolk and Sugar. Add a bit of the warmed PROBEST 33 and stir well.
Then pour Egg Yolk mixture into hot PROBEST 33, mix well and remove from heat.
Pour the hot mixture into a bowl of DARK CHOCOLATE and Gelatine powder to melt. Mix well.
Fold in whipped cream (TOPPING ACE 500).
Cinnamon Chocolate Cremeux
Pear Compote
| | |
| --- | --- |
| | g |
| Cinnamon Stick (3pcs) | 9 |
| Cinnamon Powder | 5 |
| Bartlett pears(7 nos) | 1400 |
| Lemon Zest | 10 |
| Lemon Juice | 20 |
| Water | 200 |
| Pectin | 15 |
| Sugar | 200 |
Process
Heat diced Barlett Pears, Cinnamon Stick, Cinnamon Powder, Lemon Zest, Lemon Juice and Water on pot. Bring to a soft boil.
Add in Pectin and Sugar to cook until melted. Stir to mix well.
Separate the cooked diced pear into 2. Blend half of the diced pear, then stir in the other half. Mix well, forming Pear Compote
Pour 200g of the Pear Compote into mold of 15cm. Put into freezer to set.
Velvet Spray
Process
Melted DARK CHOCOLATE and mix well with Corn Oil.
Transfer mixture to spray gun.
Decoration
Father theme fondant
Decoration
Assemble
Add 200g of Cinnamon Chocolate Cremuex on top of Pear Compote. Put into freezer to set.
Put Chocolate Mousse in the oblate cake mold of 8 inches, place Cremeux + Compote combo on top.
Apply a layer of mousse on top and finally place the Chocolate Sponge. Put into chiller.
Use the velvet spray on the cake until fully covered.
Lastly, add on Father theme fondant as decoration.
Products Used for This Recipe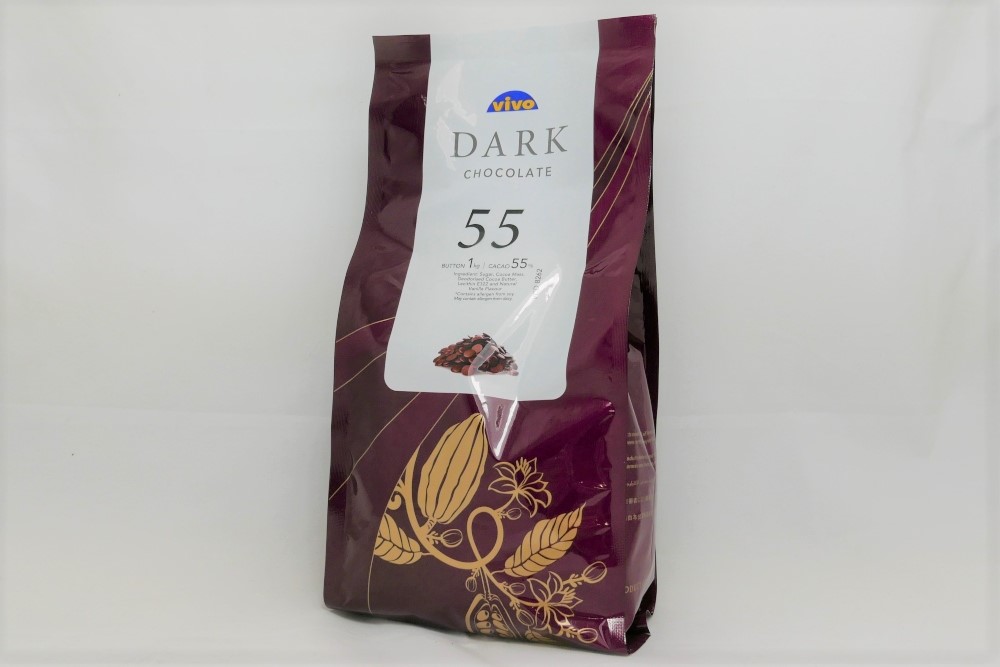 DARK CHOCOLATE
Couverture chocolate with 55% cocoa content. It is suitable for moulding, enrobing and ganache.
Packing: 1kg*10
Storage: 20- 24˚C
Shelf Life: 16 months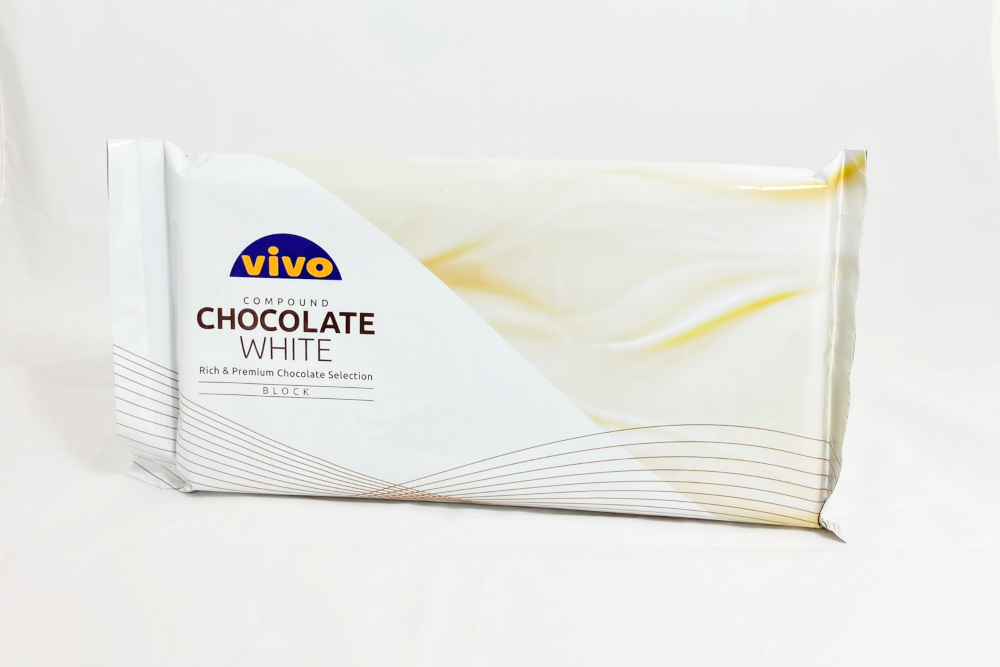 WHITE COMPOUND CHOCOLATE
Easy-to-handle compound chocolate without the need for tempering.
Its milk and vanilla flavour goes with various confectionaries, breads and cakes.
Packing: 1kg*10(block)
Storage: 20-24℃
Shelf Life: 365days(12months)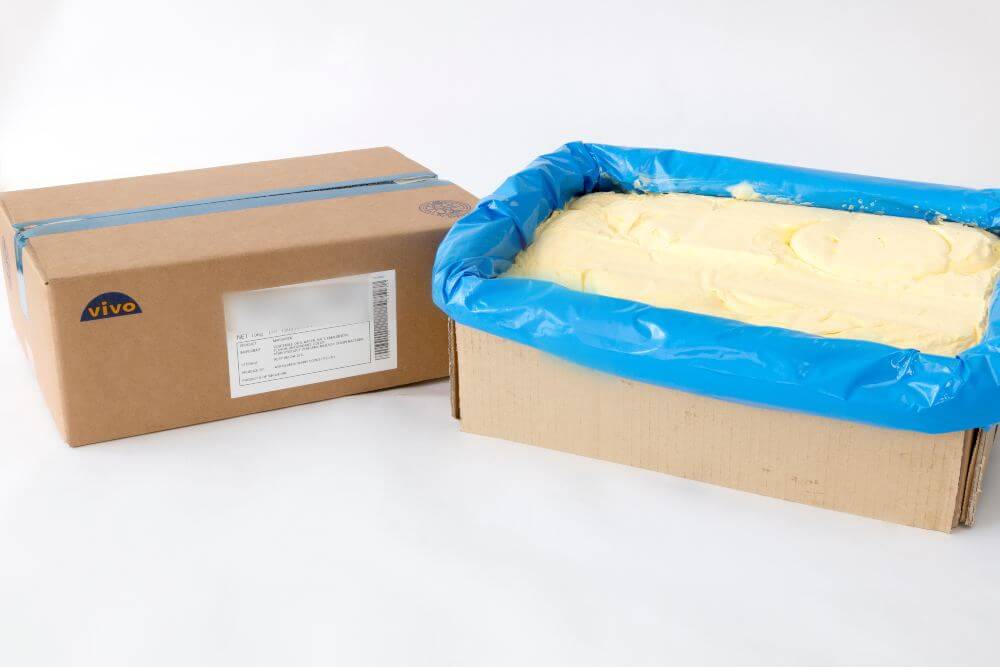 PALFFY 780LTU
Compound margarine with rich buttery taste which melts in your mouth with high overrun.
Packing: 15kg
Storage: 3℃-7℃
Shelf Life: 240days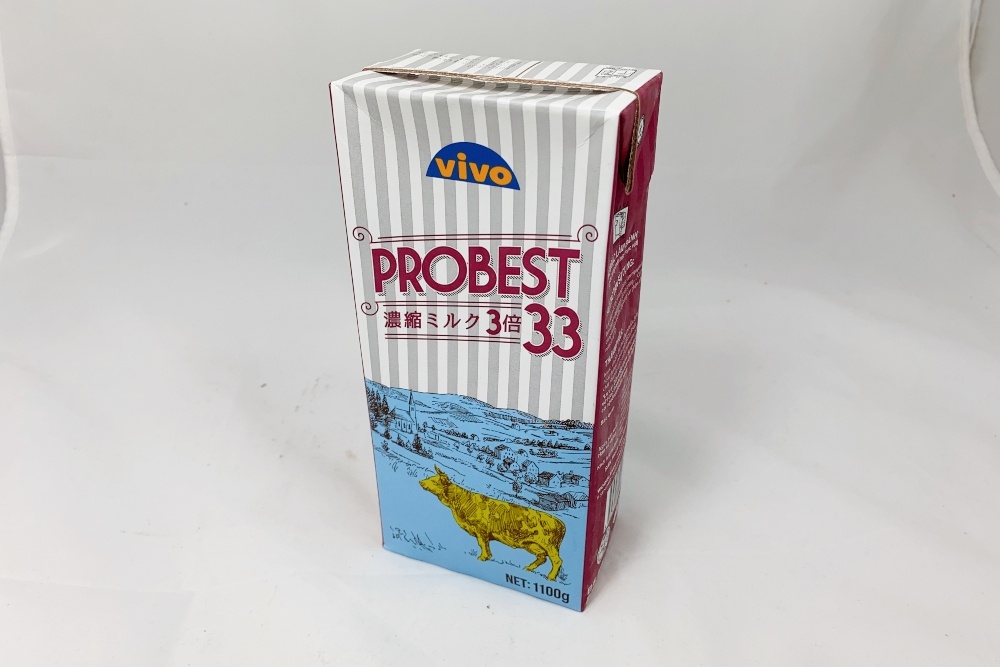 PROBEST 33
Cost-effective milk alternatives usable in a wide range of applications.
Packing: 1100g*12
Storage: Below 25℃
Shelf Life: 180days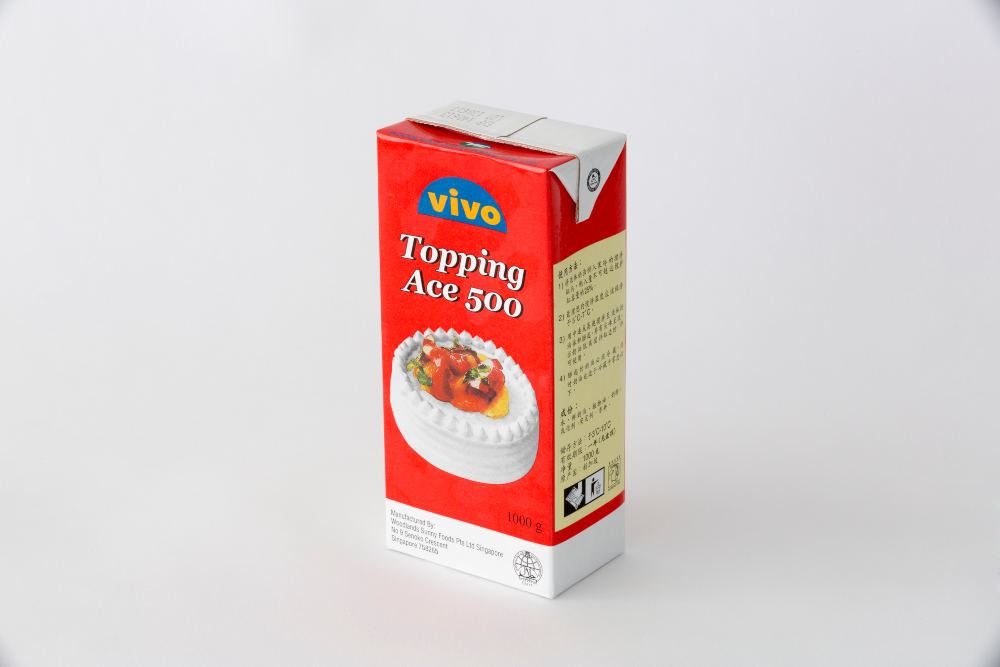 TOPPING ACE 500
High-grade dairy compound whipping cream with natural creamy taste and good mouthfeel.
Packing: 1000g*12
Storage: 3℃ – 7℃
Shelf Life: 365days

Contact Us for More Information