Nutty Chocolate Financier
Chocolate Financier
| | |
| --- | --- |
| | g |
| Sugar | 80 |
| Almond Flour | 113 |
| Bread Flour | 70 |
| Cocoa Powder | 25 |
| Egg White | 287 |
| Coconut Sugar | 120 |
| Brown Butter | 167 |
| DARK CHOCOLATE | 50 |
Process
Mixture 1: Stir Sugar, Almond Flour, Bread Flour, Cocoa Powder, Egg White to thoroughly combine ingredients.
Mixture 2: Melt DARK CHOCOLATE, Brown Butter, Coconut Sugar, using microwave about 90 seconds. Make sure totally melted by stirring it.
Combine Mixture 1 & Mixture 2 and mix well.
Pipe Chocolate financier's dough into rectangular mold, fill till half full.
Bake for 160℃ for 15 minutes.
Chocolate Ganache
Chocolate Glaze
Process
Melt DARK CHOCOLATE and Corn Oil using microwave for 90 seconds.
Caramelized Nut
| | |
| --- | --- |
| | g |
| Water | 21 |
| Sugar | 80 |
| Baked Almond Strip | 145 |
Process
Boil Water & Sugar. Add Baked Almond Strips, keep stirring and cook until caramelized (dark brown color).
Assemble
Pipe Chocolate Ganache on to Financier.
Add Caramelized Nuts on Ganache. Put in fridge.
Poke a few bamboo sticks on the bottom of Financier and dip into Chocolate Glaze. Carefully remove the sticks. Leave it for the chocolate to set.
Decorate with Gold Leaves.
Products Used for This Recipe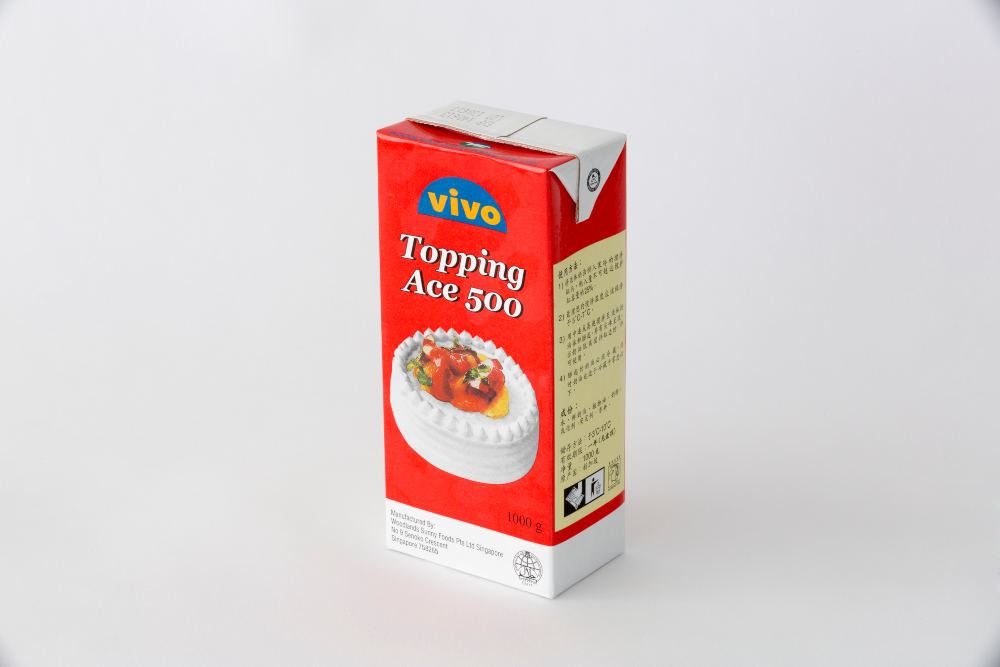 TOPPING ACE 500
High-grade dairy compound whipping cream with natural creamy taste and good mouthfeel.
Packing: 1000g*12
Storage: 3℃ – 7℃
Shelf Life: 365days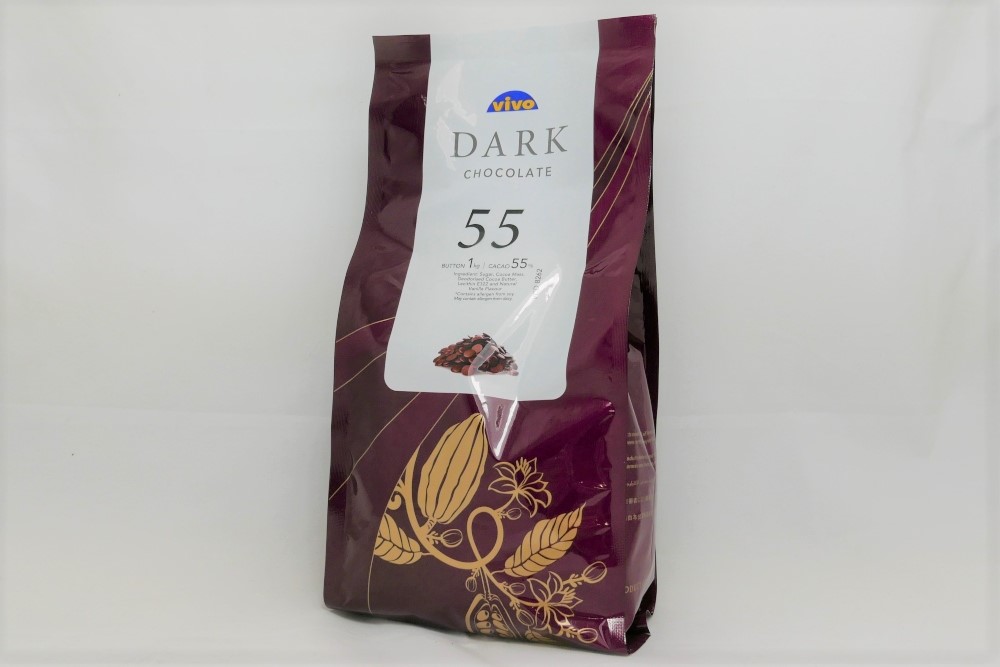 DARK CHOCOLATE
Couverture chocolate with 55% cocoa content. It is suitable for moulding, enrobing and ganache.
Packing: 1kg*10
Storage: 20- 24˚C
Shelf Life: 16 months

Contact Us for More Information