Pain Aux Raisin
Dough
| | |
| --- | --- |
| | Baker's % |
| Bread Flour | 90 |
| Cake Flour | 10 |
| Instant Dry Yeast | 2 |
| Bread Improver | 0.1 |
| Sugar | 10 |
| Salt | 1.4 |
| Skim Milk Powder | 3 |
| PALFFY 780 LTU | 5 |
| Water | 52 |
Roll In
Method
| | |
| --- | --- |
| Mixing Time | L4′ M3′ ↓L3′ M4′ |
| Dough Temperature | 25 °C |
| Fermentation Time | 60 minutes |
| Dividing | 1900g |
| Retard Temperature | ­-5°C |
| 1st Retard Time | Overnight |
| 1st Folding | Single Fold X 2 times |
| 2nd Retard Time | 1-2 hours |
| 2nd Folding | Single Fold X 1 time |
| Make form | Refer below |
| Final Proofing Time | 75 minutes |
| Proofing Condition | 35°C/80% |
| Baking Temperature | 180°C / Rotating Oven |
| Baking Time | 20 minutes |

*The arrow shows timing to add margarine.
Filling
Topping
| | |
| --- | --- |
| | g/pcs |
| Apricot Glaze | – |
| Desiccated Coconut | 4 |
Assemble
Roll out the dough to 3.5mm thickness & 60cm X 35cm.
Spread the FILLING ACE CUSTARD evenly & sprinkle the black raisin all around it.
Once done, roll in the dough and cut 3.5cm/pcs and weighing around 95-100g/pcs.
Place in a sprayed mould and leave it outside for around 15 minutes before you start to proof. Mould code is 1425, Aluminium cup.
Once proofed, put in the oven & bake for around 20 minutes.
Once baked, remove from the mould & leave to cool on a cooling rack for around 20 minutes before you start to finalise.
Glaze the surface with apricot glaze and cover the side with desiccated coconut.
Products Used for This Recipe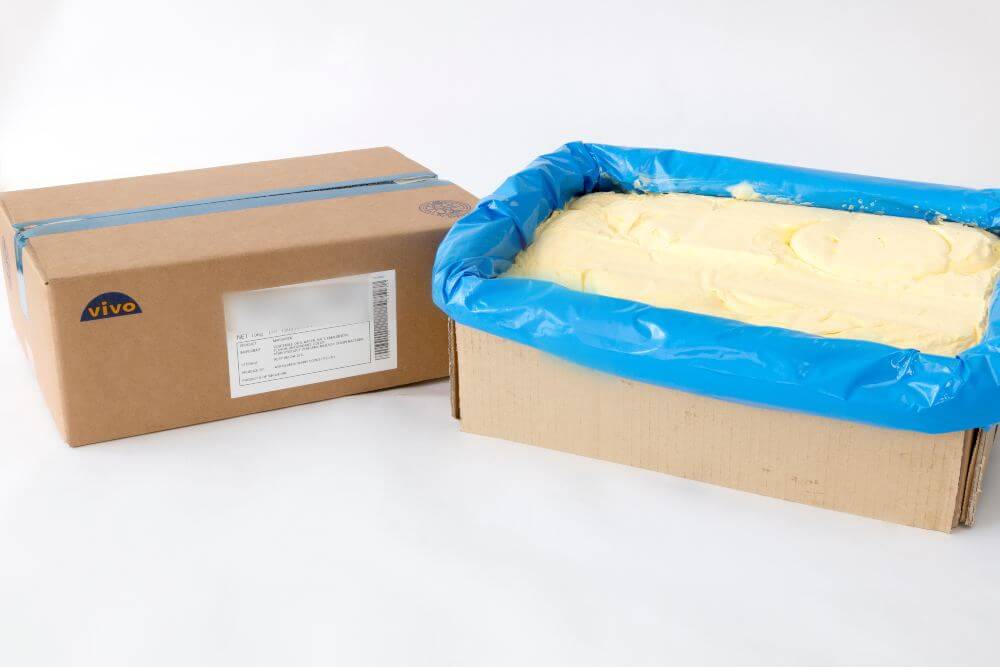 PALFFY780LTU
Strong buttery taste profile compound margarine that melts in your mouth with high overrun
Packing: 15kg
Storage: 3℃-7℃
Shelf Life: 240days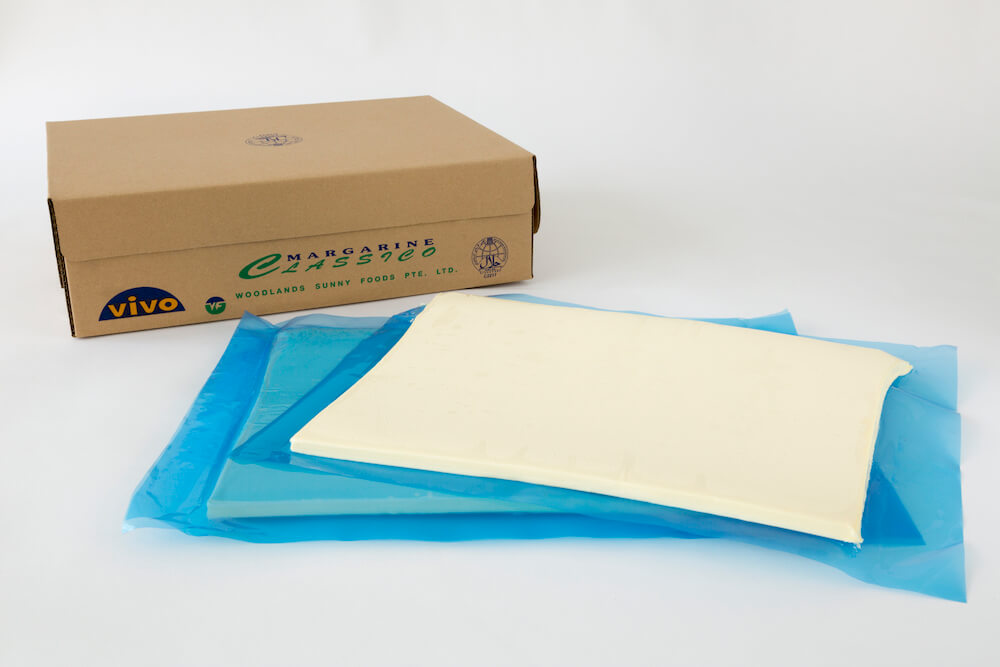 CLASSICO 780LT
Cost-effective high-grade compound margarine with rich buttery taste.
Packing: 1kg*10
Storage: 3℃-7℃
Shelf Life: 240days
FILLING ACE CUSTARD
Room temperature storage filling with good baking stability and rich custard taste.
Packing: 1kg*6 / 3kg*5
Storage: Below 25℃
Shelf Life: 240days

Contact Us for More Information