Passion Fruit Mousseline Macaron
Macaron Shell
| | |
| --- | --- |
| | g |
| Icing Sugar | 150 |
| Ground almond | 150 |
| Sugar | 120 |
| Water | 35 |
| Egg White (1) | 60 |
| Egg White (2) | 45 |
| Colouring | 1 |
Process
Stir Icing Sugar and Ground Almond together.
Heat Sugar and Water on a pan to melt sugar.
Whip Egg White (1)
Pour boiling sugar while whipping egg white to make Italian Meringue.
Add Colouring, Icing Sugar + Ground Almond mixture and Egg White (2). Mix well.
Pipe dough on top of baking plate. Make Macaron Shells of two shapes: Mini round shape of diameter 22mm, éclair shape of 135mm.
Make the dough smooth and flatten by hitting the bottom of the plate using your palm.
Leave it in room temperature for about 40 min.
Bake for 12-15min (120℃ Top and Bottom)
Passion Fruit Anglaise
| | |
| --- | --- |
| | g |
| Water | 84 |
| PROBEST 33 | 42 |
| Passion Fruit Puree | 130 |
| Sugar | 150 |
| Egg Yolk | 125 |
Process
Boil Water, PROBEST 33 and Passion Fruit Puree. Stir frequently.
Beat Egg Yolk and Sugar. Add boiled passion fruit mixture and mix well.
Pour mixture back to the pan and continue stirring while heating up, till 80℃.
Pour boiling mixture into bowl, place on top of a bowl of ice water bath to cool down till about 20℃.
Mousseline Cream
Process
Whip PALFFY LACTIS 10 (unsalted) until creamy.
Pour in Passion Fruit Anglaise and continue whipping.
Decoration
Process for Chocolate Decoration
Melt WHITE COMPOUND CHOCOLATE in microwave for 1 min, remove and mix well till no cradle.
Add Colouring and mix.
Pipe WHITE COMPOUND CHOCOLATE on Plastic sheet. Add 1 more plastic sheet on top. Roll to flatten.
Use round mold cutter to create round Chocolate Decoration.
Assemble
Pipe Mousseline Cream on round Macaron shell, sandwich with another piece.
Use petal nozzle pipe (or cut to petal shape) and pipe Mousseline Cream on the éclair Macaron shell. Add round Macaron on top.
Decorate with Passion Fruit Pate de Fruit, Chocolate Decoration and mint leave.
Products Used for This Recipe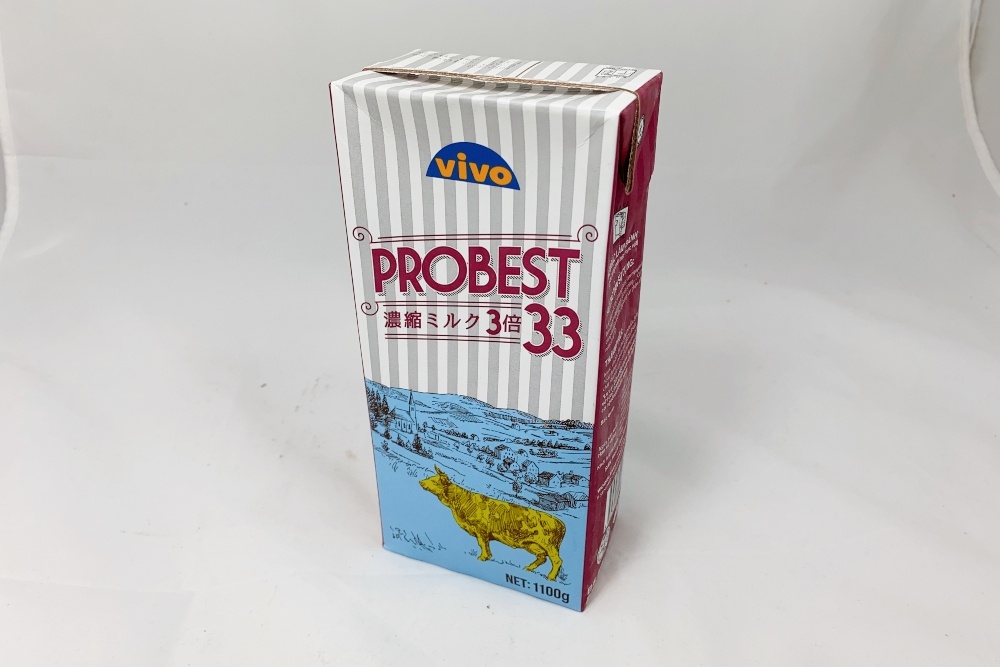 PROBEST 33
Cost-effective milk alternatives usable in a wide range of applications.
Packing: 1100g*12
Storage: Below 25℃
Shelf Life: 180days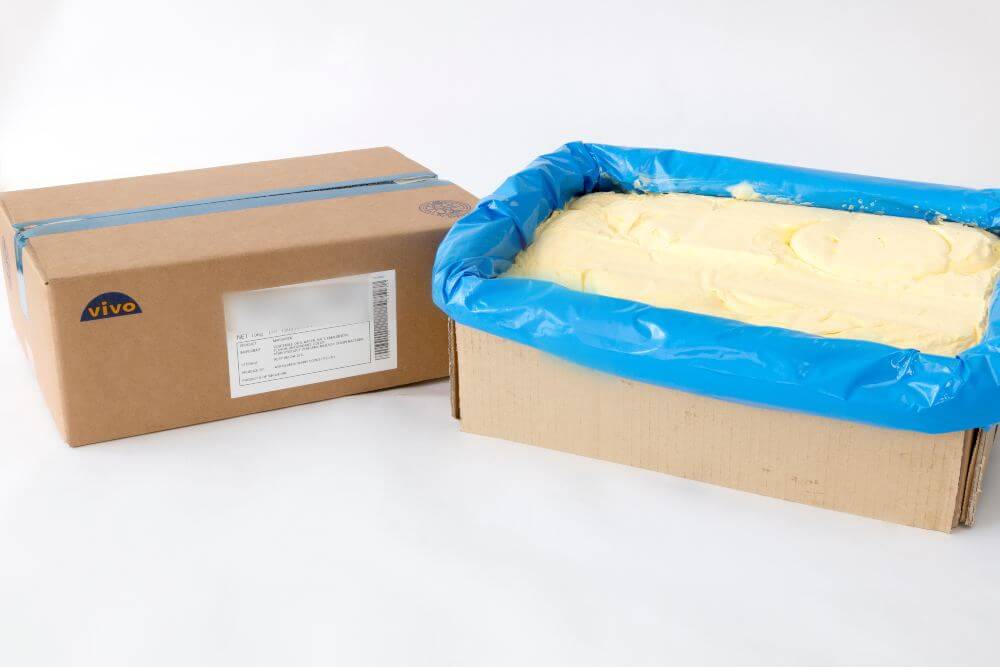 PALFFY LACTIS 10
All-purpose compound margarine made with naturally fermented buttery flavor.
Packing: 15kg
Storage: 3℃-7℃
Shelf Life: 240days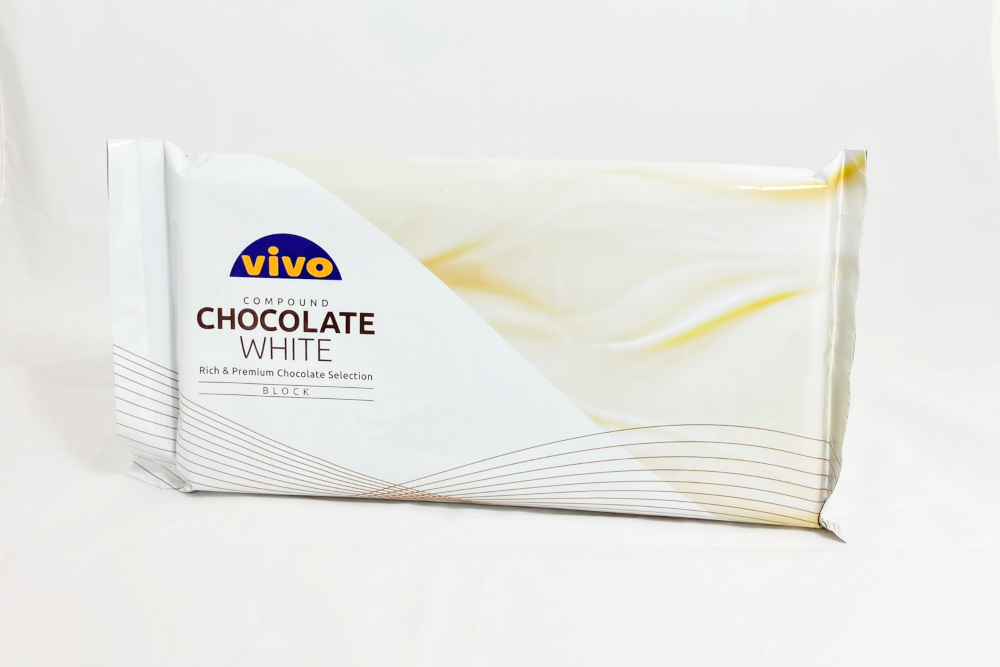 WHITE COMPOUND CHOCOLATE
Easy-to-handle compound chocolate without the need for tempering.
Its milk and vanilla flavour goes with various confectionaries, breads and cakes.
Packing: 1kg*10(block)
Storage: 20-24℃
Shelf Life: 365days(12months)

Contact Us for More Information