Pistachio Chocolate Cro-Crepe
Dough
| | |
| --- | --- |
| | Baker's % |
| Bread Flour | 90 |
| Cake Flour | 10 |
| Instant Dry Yeast | 2 |
| Bread Improver | 0.1 |
| Sugar | 12 |
| Salt | 1.6 |
| Skim Milk Powder | 2 |
| Egg | 10 |
| PALFFY 780TLU | 8 |
| Water | 48 |
Method
Mixing Time

(Fat)↓L5′ M1′
Dough Temperature
26℃
Fermentation Time
30 minutes
Fermentation Room
27℃/70%
Dividing (Cut Weight)
1800g
1st Retard Time
-5℃ Overnight
1st Folding
Three fold × 2 time
2nd Retard Time
2-4 hours
2nd Folding
Three fold × 1 time
3rd Retard Time
60 minutes
Final Layer
27 Layers
Make Form
Below refer
Final Proofing Time
60 minutes
Final Proofing Temperature
35℃/80%
Baking Temperature
170℃ (Up)
160℃ (Down)
Baking Time
22 minutes

*The arrow shows timing to add margarine.
Roll in
Make Form
Sheet the dough to 4mm thickness.
Cut the dough into isosceles triangle: 140mm(W) ×110mm(L) ×6mm(H).
Transfer to baking tray.
Take final proofing for 60min at 35℃/80%.
Bake it for 22min at 170℃/160℃.
Assemble
Microwave DARK CHOCOLATE for 4 min and stir often to melt.
Dip the top of crepe with DARK CHOCOLATE and remove the excess.
Coat the top with Ground Pistachio (Roasted).
Inject Filling from the bottom.
Dust Snow Powder at half side of the Crepe.
Lastly, add 2pcs of Baked Almond (half) dipped with DARK CHOCOLATE at the top to decorate.
Products Used for This Recipe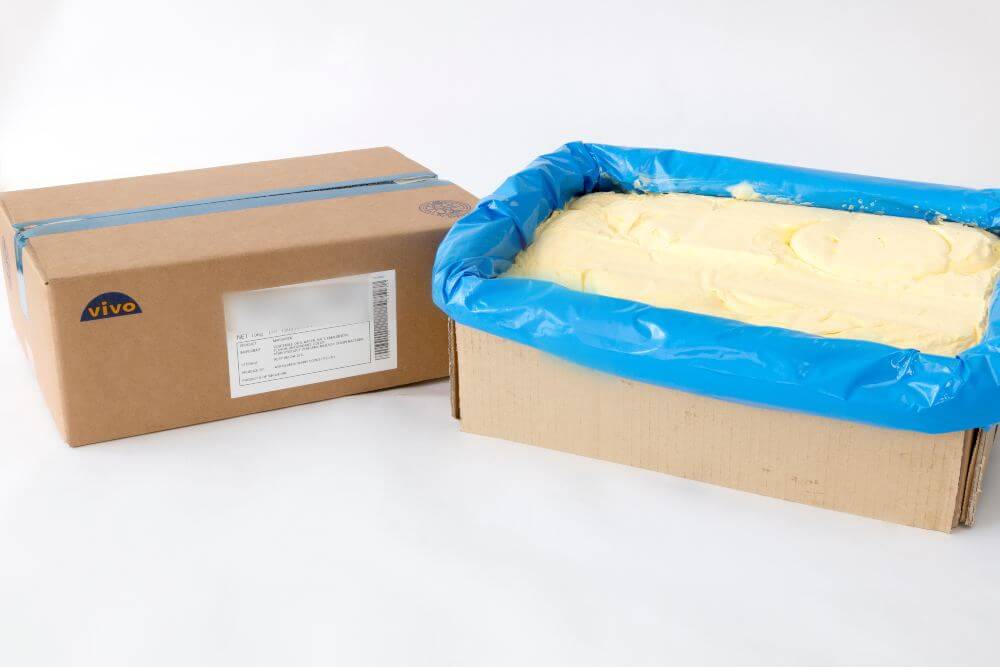 PALFFY 780LTU
Compound margarine with rich buttery taste which melts in your mouth with high overrun.
Packing: 15kg
Storage: 3℃-7℃
Shelf Life: 240days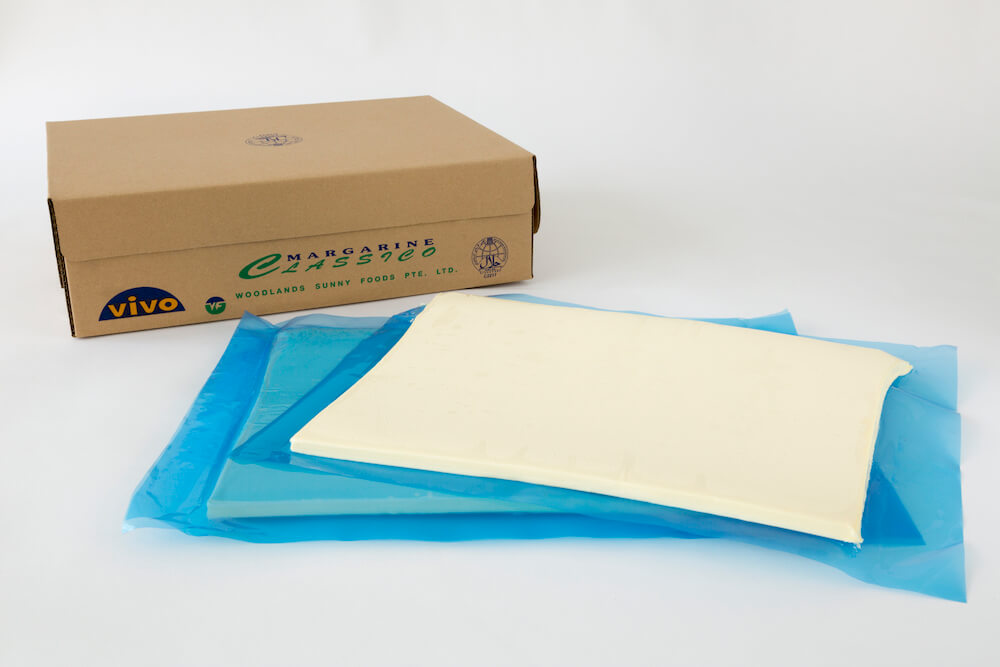 CLASSICO LACTIS 20
Compound margarine for lamination made with naturally fermented buttery flavor, to deliver the richness of culture buttery taste.
Packing: 1kg*10
Storage: 3℃-7℃
Shelf Life: 240days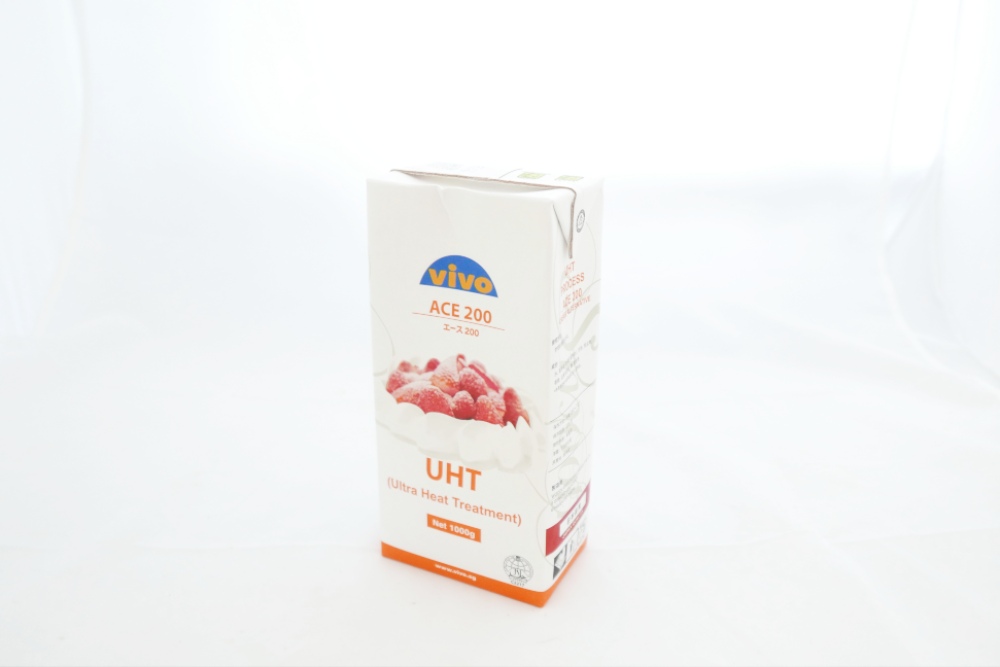 ACE 200
Cost-effective dairy compound whipping cream suitable for simple confectionaries and bakery applications.
Packing: 1000g*12
Storage: 3℃ – 7℃
Shelf Life: 270days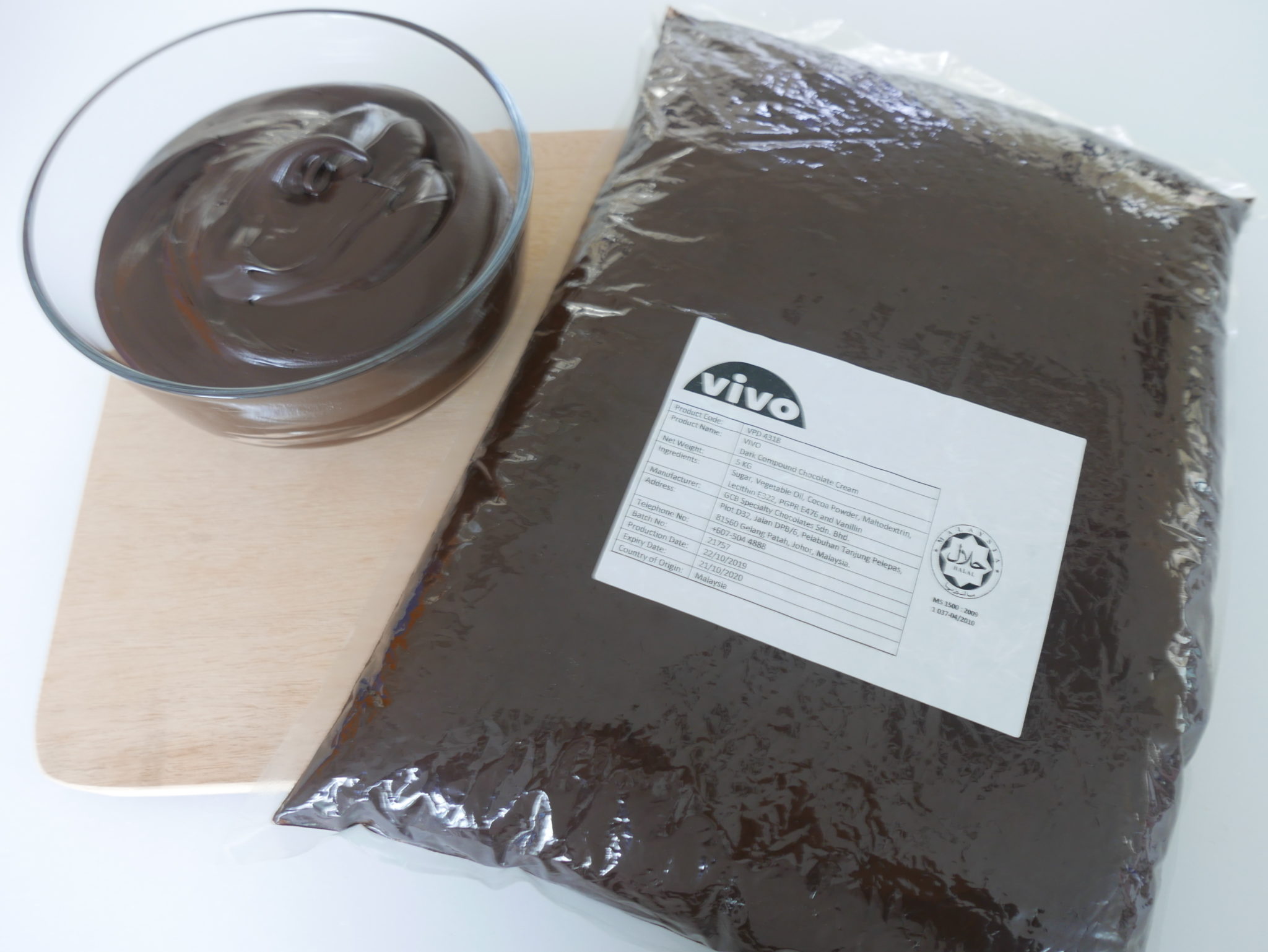 DARK COMPOUND SOFT CHOCOLATE
Easy-to-handle compound chocolate without the need for any tempering.
Packing: 5kg*4
Storage: 20-24℃
Shelf Life: 12months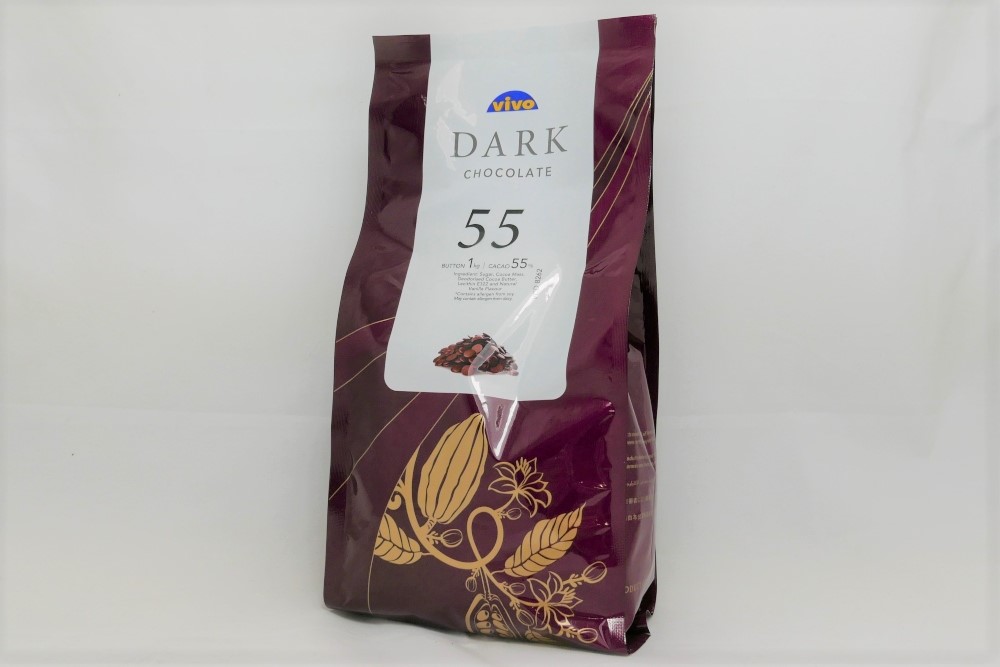 DARK CHOCOLATE
Couverture chocolate with 55% cocoa content. It is suitable for moulding, enrobing and ganache.
Packing: 1kg*10
Storage: 20- 24˚C
Shelf Life: 16 months

Contact Us for More Information