Tropical Mango Mousse
Ingredient
Mousse
| | |
| --- | --- |
| | g |
| Mango Puree | 175 |
| Passion Fruit Puree | 50 |
| Sugar | 100 |
| Fish Gelatine Powder | 5 |
| Ice water | 25 |
| ACE 200 | 350 |
Filling
Process
Put Mango Puree, Passion Fruit Puree and Sugar in a pan, bring it to boil. Stir frequently.
Once Boiled, add soaked Gelatine, stir and make sure fully melted.
Pour boiled mixture into a bowl, place on top of a bowl of ice water, cool until 40°C.
Whip ACE 200 until soft peak.
Fold in whipping cream (ACE 200) into mixture.
Process
Cut Fresh Mango into half, dice mango and place in a bowl.
Add Mango Puree, stir. Place in fridge to chill.
Assemble
Place suitable amount of Filling in a glass dessert cup. Pipe mousse in, add a layer of filling and pipe more mousse on top.
Use a spoon to make the top flat. Put in freezer to chill for 30min (2hrs for chiller).
Place decorative whipping cream (ACE 200), decorative chocolate and mint leave on top.
Products Used for This Recipe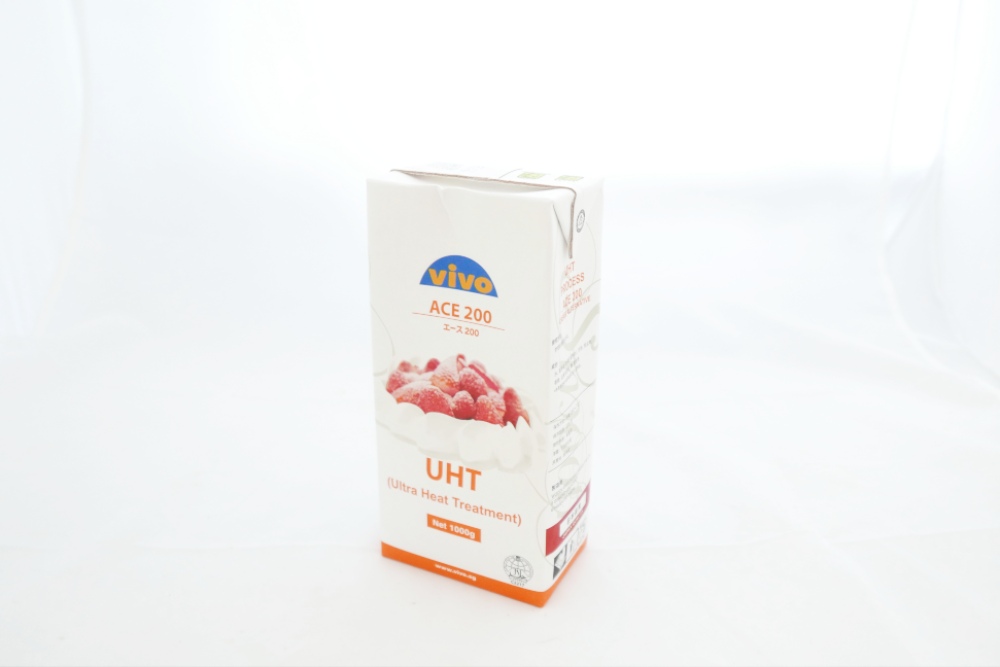 ACE 200
Cost-effective dairy compound whipping cream suitable for simple confectionaries and bakery applications.
Packing: 1000g*12
Storage: 3℃ – 7℃
Shelf Life: 270days

Contact Us for More Information